Healthcare
Provider?
Quick Reference
Partners for
Opioid Safety
Opioids911-Safety is
recommended by...


American Academy of
Pain Management


American Association
for the Treatment of
Opioid Dependence


American Chronic Pain
Association


American College of
Apothecaries


American Society for
Pain Management
Nursing


National Association
of Drug Diversion
Investigators


National Fibromyalgia
& Chronic Pain
Association


National Fibromyalgia
Association


Project Lazarus


Reflex Sympathetic
Dystrophy Syndrome
Association


The Foundation for
Peripheral Neuropathy


TNA-The Facial Pain
Association


U.S. Pain Foundation
Certifications
We comply with the
HONcode Standard
for trustworthy health
information.


Verify Here


WMA Certified



Verify Here
Opioids911-Safety has been independently developed with support provided in part by educational grants from...
Purdue Pharma L.P.

Contacts/About Us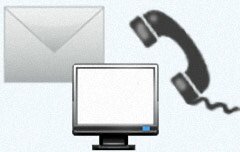 Opioids911-Safety (Opioids911.org) is an independent, noncommercial, Internet-based educational activity from Pain Treatment Topics for patients and their caregivers focusing on the proper and safe use of opioid pain relievers. Our mission is to provide an understanding of opioid analgesics and their various risks, and to suggest specific actions for preventing opioid-related problems, including: misuse, abuse, addiction, diversion, adverse reactions, overmedication, and life-threatening overdose. Instruction is provided on recognizing opioid problems if they do occur and on being prepared for what to do during an emergency.
The selection of all subject matter and Contents for this website is made independently of supporter, sponsor, or other organization control, and is at the discretion of the Opioids911-Safety Executive Director, staff members, and consulting Medical Advisors/Reviewers. Contents do not necessarily reflect the opinions, viewpoints, or representations of Opioids911-Safety supporters, sponsors, or other organizations. See also, Site Policies.
Opioids911-Safety is a project of Pain Treatment Topics, a registered subsidiary of SBL Ltd. an Illinois Corporation. This associated Opioids911.org website is supervised and produced by professionals with specialties in medical communications, healthcare, and pain management disciplines. A fundamental policy is to be openly accessible and immediately responsive to inquiries by site visitors; see the contact information below.
General Contact Information

Postal Mailing Address
Opioids911-Safety / Pain Treatment Topics
202 Shermer Road
Glenview, IL 60025

E-mail
Info@Opioids911.org

Telephone / Voice Messages
(847) 724-3091
Staff/Advisors/Contributors
Executive Director
Stewart B. Leavitt, MA, PhD <see biography>


(847) 724-3091 <direct line>


Admin@Opioids911.org
Research Editor / Medical Reviewer
Winnie Dawson, MA, RN, BSN <see biography>
Medical Advisors/Reviewers <see biographies>
> Edward Hesterlee, BS, PharmD, FACA
> Seth I. Kaufman, MD;
> Lee A. Kral, PharmD, BCPS
> James D. Toombs, MD

Document Search/Acquisition
MedSearch, Inc.; Ashland, OR
Website Designers/Programmers/Consultants
> Lehman Design Group; Evanston, IL
> Michael Crowl; Seattle, WA
ISP (Internet Service Provider)
> Hosting.com; Newark, DE
> Domain Registrar: directNIC.com
Administrative/Financial Director
Diane Dahl Leavitt
Auditors
Kohn, Roseth & Associates, Ltd.; Highland Park, IL.
Medical Advisors/Reviewers
Edward Hesterlee, BS, PharmD, FACA
Dr. Hesterlee is an Associate Professor of Pharmacy Practice at the University of Arkansas Medical Sciences (UAMS) College of Pharmacy in Little Rock and a consultant to the pharmaceutical industry and national pharmacy associations. Before joining UAMS in 2007, Dr. Hesterlee worked for Mallinckrodt Pharmaceuticals for more than 14 years, where he expanded the Professional Services Department and also was responsible for professional and trade relations, marketing communications, and some aspects of strategic development. Prior to that, he spent 14 years with Marion Laboratories and Marion Merrell Dow in Kansas City, Missouri, where he held positions in clinical research, product surveillance, drug information, and professional relations.
He has also been a frequent contributor of articles to state and national pharmacy publications concerning pharmacy practice and the marketing of professional services, and has served on numerous academic and regulatory advisory boards. Dr. Hesterlee has practiced pharmacy in both hospital and community settings, and held an academic appointment with the University of Missouri - Kansas City, College of Pharmacy.
Seth I. Kaufman, MD
Dr. Kaufman practices Pain Management and Palliative Care at the West Clinic, as well as at Baptist Hospital and Methodist Hospital, the largest providers of their respective care in the Memphis, Tennessee region. He is a graduate of McGill University Medical School, Montreal, Quebec, Canada. He completed training in Anesthesiology at Long Island Jewish Medical Center and a clinical fellowship at Columbia Presbyterian Medical Center, New York. He is board certified by The American Board of Anesthesiology, The American Board of Pain Medicine, and The American Academy of Hospice and Palliative Medicine.

Dr. Kaufman has a very active inpatient and outpatient practice in addition to being involved in several research trials. His current areas of interest include the concurrent use of multiple opioid analgesics, the relief of cancer-treatment-induced side effects, and the application of IV methadone for pain. He enjoys teaching and has lectured on pain and symptom control to various healthcare professionals, including physicians, medical students, nurses, and pharmacists. He also lectures on Ethical Wills to various layperson audiences.
Lee A. Kral, PharmD, BCPS
Dr. Kral is a Faculty Member at The Center for Pain Medicine and Regional Anesthesia at The University of Iowa Hospitals and Clinics in Iowa City, IA. She holds an adjunct faculty position at the University of Iowa College of Pharmacy, is actively involved in training pharmacy students and residents, and lectures for several departments in the hospital and the Carver College of Medicine.

Dr. Kral is a member of the outpatient and inpatient pain services, the Narcotic Teaching Team, and the hospital's Pain Management Subcommittee. Her current areas of interest include methadone use in chronic pain and regional/intraspinal pain medicine.
James D. Toombs, MD
Dr. Toombs is Director of the Pain Rehabilitation Center at the St. Louis VA Medical Center, Jefferson Barracks, MO. A graduate of the University of Missouri-Columbia School of Medicine, he completed a Family Practice Residency in the Cox Family Practice Residency Program, Springfield, MO and a Pain Medicine Fellowship in the Department of Anesthesiology at the University of Iowa. He is the recipient of several awards and scholarships, including the Piscano Scholarship, and he was named as one of Pfizer's Scholars in Pain Medicine in 2004.
Dr. Toombs is a Diplomate of the American Board of Family Practice and holds a Subspecialty Certification in Pain Medicine from the American Board of Physical Medicine and Rehabilitation. He has published several papers focusing on pain management, and is the Chief of Aviation Medicine for the Missouri Army National Guard and also served on active duty as a Field Surgeon in Iraq during Operation Iraqi Freedom and during subsequent tours of duty.
Editorial/Research Staff
Stewart B. Leavitt, MA, PhD (Executive Director)
Dr. Leavitt was educated in biomedical communications at the University of Illinois Medical School, Chicago, and then served as a Commissioned Officer in the US Public Health Service at the National Institutes of Health, Clinical Center, in Bethesda, Maryland. During that time, he also studied medical journalism at American University, Washington, DC. He went on to earn Masters and Doctorate degrees specializing in health/medical education at Northwestern University, Evanston, Illinois, where he also was an instructor and a Ford Fellow researching urban healthcare delivery systems.
Dr. Leavitt has more than 25 years of experience in healthcare education and medical communications serving numerous government agencies, private organizations, and pharmaceutical companies nationwide. Through the years, he has served as a consultant to the Substance Abuse and Mental Health Services Administration, Center for Substance Abuse Treatment (SAMHSA/CSAT), Rockville, Maryland, and has been a frequent speaker at association conferences. He also is certified in industrial ergonomics and has authored numerous publications focusing on occupational safety and health.
Dr. Leavitt was the founding director and has served as the principal editor, researcher, and writer of Pain Treatment Topics (http://pain-topics.org) since 2005. He also was the founding editor of Addiction Treatment Forum (atforum.com) in 1992, and directed that project for 15 years. He has authored more than 260 articles and peer-reviewed research reports, and has created more than 45 articles appearing in various medical and healthcare journals and websites, many of them focusing on pain management issues. He is a member of the American Academy of Pain Management (AAPM), the American Pain Society (APS), a founding member of the International Association for Pain & Chemical Dependency, and a participant in the U.S. Pain Care Forum.
Winnie Dawson, RN, BSN, MA (Research Editor / Medical Reviewer)
Ms. Dawson is a medical researcher/writer and the director of MedSearch Inc., a biomedical literature-research service founded in 1993. As a medical information specialist, Dawson has researched and provided relevant background literature for monographs, white papers, and medical education presentations on a wide variety of medical topics, including pain management. She received her Master of Arts in Health Education from the University of Alabama.
Previously, Ms. Dawson worked as a hospital staff nurse and a health educator in corporate, community, and hospital environments. She served as a member of the Elmhurst [Illinois] Memorial Hospital Speakers Bureau and presented on many wellness and healthcare topics for more than 15 years. She also developed an educational course, "Computers for Healthy Living," focusing on techniques for medical research using informative and reliable Internet resources.
She has presented at the annual Crohn's & Colitis Foundation of American Education Symposium and the National Wellness Conference. Her book, Dare to Journal, won the National Health Information Awards bronze book award in 1999 in the 'Health Promotion in Disease and Injury Prevention Information' category. Along with that, she developed a workshop on the benefits of journaling as a tool for coping with chronic disease.
MedSearch can be reached at 800-682-8404 (E-mail: medsearch@mind.net).