Healthcare
Provider?
Quick Reference
Partners for
Opioid Safety
Opioids911-Safety is
recommended by...


American Academy of
Pain Management


American Association
for the Treatment of
Opioid Dependence


American Chronic Pain
Association


American College of
Apothecaries


American Society for
Pain Management
Nursing


National Association
of Drug Diversion
Investigators


National Fibromyalgia
& Chronic Pain
Association


National Fibromyalgia
Association


Project Lazarus


Reflex Sympathetic
Dystrophy Syndrome
Association


The Foundation for
Peripheral Neuropathy


TNA-The Facial Pain
Association


U.S. Pain Foundation
Certifications
We comply with the
HONcode Standard
for trustworthy health
information.


Verify Here


WMA Certified



Verify Here
Opioids911-Safety has been independently developed with support provided in part by educational grants from...
Purdue Pharma L.P.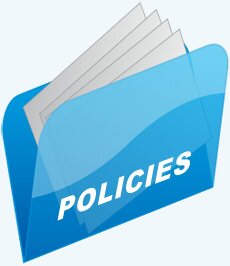 Site Policies
PLEASE READ CAREFULLY
By using this Opioids911.org website, you signify your acceptance of these Policies.
How to Contact Opioids911-Safety
Terms/Conditions of Use
Opioids911.org Does Not Provide Medical Advice, Diagnosis, or Treatment
Our mission is to provide objective, accurate, and trustworthy healthcare information via the Internet. All contents of this Opioids911-Safety website - Opioids911.org - (including text, tables, graphics, images, and other materials) are for informational and educational purposes only and are not intended to be used in any way as a substitute for professional advice, diagnosis, or treatment. Any information you find here or on websites that we link to should be used in consultation with a qualified Healthcare Provider. If you think that you may have a medical emergency or any condition requiring immediate attention, call your healthcare provider or emergency services immediately.
Opioids911-Safety does not specifically recommend or endorse any products, tests, procedures, devices, or services that may be mentioned on this site or at linked websites. Medical practice is constantly changing and evolving. If there are questions as to the timeliness or accuracy of any information found at Opioids911.org, site users and their Healthcare Providers are advised to verify that information with other authorities and/or the most current scientific literature or reference resources on the subject.
A complete list of Research Resources consulted in developing Opioids911.org may be found <here>.
Use of Contents - Copyrights

Contents of this website and all associated program materials are copyrighted by Opioids911-Safety as a project of Pain Treatment Topics (SBL Ltd, Glenview, IL 60025), and permissions for use are authorized under a Creative Commons Attribution-NonCommercial 3.0 Unported License. Creative Commons is an international nonprofit entity dedicated to making it easier for people to share and use the work of others, consistent with the rules of copyright governed by United States and international laws.
The authorized permissions of this License mean the following:
You are free to download and reproduce contents of Opioids911-Safety for personal use or as a clinical component of patient education and caregiver information.
However, you must attribute the materials to the copyright holder by including the original copyright notice and notice of the license terms of this work. The best way to do this is by maintaining the copyright notice that appears in the respective document or via the following notice:
©Copyright Opioids911-Safety from Pain Treatment Topics. Reproduction authorized
under a Creative Commons Attribution-NonCommercial 3.0 Unported License.
All rights reserved.
If necessary, you may adapt Opioids911-Safety source materials to your particular clinical situation, such as adding your clinic contact information or minor modifications of text. In such cases, you may not in any way imply that Opioids911-Safety endorses or approves of any changes that were made.
Commercial use is prohibited without prior permission, including use of any Opioids911-Safety contents or documents in electronic media (eg, websites, blogs), publication for mass distribution in journals, magazines, books, or other documents, or other uses of a commercial nature whether or not a fee to the user is charged. To request permissions see Contact Information <below>.
Further information regarding the Creative Commons Attribution-NonCommercial 3.0 Unported License can be found <here>.
Advertisements & Links to Other Websites
Opioids911-Safety does not accept paid advertising, and does not endorse any products or services provided through or referenced on any third-party websites. Also, Opioids911-Safety does not directly sell any products or services at linked websites, and does not profit in any way from purchases made at those third-party websites. References to such products or services are provided for information purposes only and there may be other sources for similar products or services.
Furthermore, Opioids911-Safety is not responsible for the content of linked third-party sites or their offerings, or for advertisements at third-party websites, and does not make any representations regarding their accuracy or suitability for any purpose. Your use of third-party websites is at your own risk and subject to the terms and conditions of use at those sites.
Liability of Opioids911-Safety
The Opioids911.org site and its Contents are provided on an "as is" basis. Opioids911-Safety makes no representations or warranties about the accuracy, efficacy, reliability, completeness, or timeliness of the Contents, including text, graphics, links, or other communications provided on or through the use of the Opioids911.org site.
Opioids911-Safety does not manufacture or market any medications, other healthcare products, or healthcare services. Any claims regarding efficacy or safety regarding those products or services are derived from manufacturer/service-provider documentation, research reports, evidence-based literature, U.S. government (eg, FDA) sources, or other specified reference sources.
In no event shall Opioids911-Safety, its employees, associates, advisors, agents, service providers, supporters, sponsors, partnering organizations, or any third parties mentioned on the Opioids911.org site be liable for any damages (including, without limitation, incidental and consequential damages, personal injury/wrongful death, lost profits, or damages due to lost data or business interruption) resulting from the use of or inability to use the Opioids911-Safety site or its Contents, whether based on warranty, contract, tort, or any other legal theory, and whether or not Opioids911-Safety is advised of the possibility of such damages.
Indemnity
The users of this Opioids.org website assume all risks of use and shall indemnify and hold Opioids911-Safety, and its employees, associates, advisors, agents, supporters, sponsors, and service providers, harmless from and against any and all damages, liabilities, losses, costs, and expenses, including reasonable attorney's fees, arising out of or related to the use of information, products, or services mentioned or linked to at this site.
Opioids911-Safety makes no claims that the Contents of Opioids911.org are appropriate for viewing or may be downloaded outside of the United States. Access to the Contents may not be legal by certain persons or in certain countries. If you access the Opioids911-Safety site from outside the United States, you do so at your own risk and are responsible for compliance with the laws of your local jurisdiction.
Privacy Statement
Your privacy is important to Opioids911-Safety and, by using this Opioids911.org website, you agree to the terms of this Privacy Statement. Be advised that if you access a third-party site from a link on Opioids911.org any information you reveal on that site is not subject to this Privacy Statement. You should consult the privacy policies of each site that you visit.
Use of Site; Information We Collect
You are not required to provide any information or register to use Opioids911.org. We also do not obtain any personally identifying information regarding site visitors through the use of "Cookies." These are small computer files transferred to a site-user's computer hard drive. We may, however, unobtrusively monitor how people access our site and which are the most popular features of the site.
Be advised that third parties may require registrations or use cookies when you click on links to their websites. We do not control the third party use of cookies, or how they manage the information that they gather. You should review the privacy policies of other sites that you visit via a link from Opioids911.org to understand how they use the information they collect.
Healthcare Providers are offered an option to register to be notified by e-mail - via eAlerts - of when this site is updated and we collect minimal information for this purpose, including name, e-mail address, profession, and country. The last two items are for purposes of understanding the overall composition of our audience to better serve their informational needs. Registrants can always change or opt-out of eAlerts via the <Registration Form>. Opioids911-Safety does not sell (or otherwise provide) any information submitted to our website to any Third Parties for their own marketing, promotional, or information-collection purposes.
Nondisclosure of Information
As set forth in this Privacy Statement, Opioids911-Safety will not disclose any information you submit in conjunction with Opioid911.org, whether via registration for eAlerts or e-mail sent as an inquiry. However, under certain circumstances entirely beyond our control, we may be required to release such information: (1) to comply with valid legal requirements such as a law, regulation, search warrant, subpoena, or court order; or (2) in special cases, such as a physical threat to you or others. In the event that we are legally compelled to disclose such information to a third party, we will notify you unless doing so would violate the law or court order.
How Opioids911-Safety Handles Privacy & Security Internally
Only a limited number of Opioids911-Safety employees or contractors are authorized to access information submitted in conjunction with the Opioids911.org website. All such persons must abide by our Privacy Statement and those who violate it are subject to disciplinary action, up to and including legal action or termination. Although we will make every reasonable effort to protect your information from loss, misuse, or alteration by third parties, you should be aware that there is always some risk involved in transmitting information over the Internet. There also is some risk that thieves could find a way to thwart our extensive security systems or those of our Internet Service Provider (ISP).

Additional Policies
Independent Selection of Editorial Content
Opioids911-Safety is dedicated to complying with the standards of accrediting and other organizations promoting the highest ethical standards and principles in the presentation of accurate and useful medical information. These include: the HONcode (Health on the Net Foundation Code of Conduct); WMA (Web Médica Acreditada) certification; Guidelines for Medical and Health Information Sites on the Internet from the American Medical Association; PhRMA (Pharmaceutical Research and Manufacturers of America) Code on Interactions with Healthcare Professionals; ACCME (Accreditation Council for Continuing Medical Education) Standards for Commercial Support; ACPE (Accreditation Council for Pharmacy Education); ANCC (American Nurses Credentialing Center of the American Nurses Association); and, US FDA (Food and Drug Administration) Guidance on Industry-Supported Scientific and Educational Activities.
Accordingly, Opioids911-Safety has adopted high standards in the selection and presentation of all information at our website. There is an intense emphasis on principles of evidence-based medicine in the research and development of Opioids911.org contents and a complete list of all resources consulted in the development of those contents is available <here>.
Opioids911-Safety personnel or contractors involved in researching, writing, editing, and reviewing contents are duly indicated for each respective section. The selection of all Opioids911-Safety contents are made independently of supporter, sponsor, or partner organization control, and ultimately is at the discretion of the Executive Director and consulting Medical Advisors. Content residing at third-party sites, which are linked at Opioids911.org is reviewed by the Executive Director or assigned editor.
How Supporters/Sponsors and Affiliates Are Selected
Opioids911-Safety is committed to providing scientifically valid, unbiased, and non-commercial content for patients/caregivers, their healthcare providers, and the general public. Opioids911-Safety relies on support in the form of educational grants or sponsorships to fund the considerable costs of developing and providing this sort of quality information and education to a worldwide audience. Through such support, Opioids911-Safety is able to provide these offerings via the Opioids911.org website absolutely free and without restriction to all site visitors.
Supporters/Sponsors
Supporters and Sponsors are organizations manufacturing and/or marketing products or services for sale to the healthcare industry and/or consumers. Supporters/Sponsors also may be institutions or agencies, public or private, with a mission of improving public health and having a special interest in opioid safety for better pain management.

Since the mission of Opioids911-Safety is educational rather than commercial, product or service advertising notices, display advertising, banner ads, pop-up windows, or other marketing techniques that might detract from the professional mission and appearance of Opioids911.org are not allowed. Acceptance of financial support for Opioids911-Safety and the Opioids911.org website, and the posting of supporter/sponsor identification, shall not be considered an endorsement of the services or products offered by the supporter/sponsor.

Prospective Supporters/Sponsors are screened by the Executive Director of Opioids911-Safety and subsequently must be approved by our Quality Oversight Committee.
Partners for Opioid Safety
Partnering organizations are associations, foundations, societies, government agencies, educational institutions, and service organizations that are deemed to excellently serve the special interests and needs of the pain management community. By mutual agreement, Opioids911-Safety partners with such organizations for purposes of achieving more effective and widespread communication of each organization's offerings and mission as they pertain to opioid safety. Partners agree to help make patients/caregivers, healthcare providers, and the general public aware of the Opioids911.org website via their own websites and other ongoing communications programs. In exchange, these partners are acknowledged at the Opioids911.org website.

This is a purely voluntary arrangement and there is no financial relationship or obligation binding Opioids911-Safety and the partnering organization. Prospective Partners for Opioid Safety are screened by the Executive Director of Opioids911-Safety and subsequently must be approved by our Quality Oversight Committee.
Qualifications of Opioids911-Safety Editorial & Reviewer Personnel
Researchers/Writers/Editors
Researchers, writers, and editors participating in the development of contents for the Opioids911.org website are full-time staff or independent contractors. Their qualifications are screened and approved by the Executive Director and they are expected to have demonstrated a high level of competency in the development of healthcare informational and educational programs that adhere to principles of evidence-based medicine.
Medical Advisors/Reviewers
Medical Advisors and Reviewers are independent healthcare professionals who have appropriate education, training, credentials, and demonstrated expertise to support their participation as reviewers and/or advisors to Opioids911-Safety. In some cases, these persons may participate as researchers/writers on special projects. They are screened and selected by the Executive Director of Opioids911-Safety and they may not be employees of Opioids911.org supporter/sponsor organizations.
For information on current personnel see: <Contacts/About Us>
Quality Oversight; Response to Inquiries
The Opioids911-Safety Executive Director has primary oversight responsibility for the quality of the Opioids911.org website and its Contents. Additionally, any information regarding medical products or services is generally reviewed prior to posting by at least one named Medical Advisor or subject matter expert for general accuracy and consistency with sound clinical practice. Any mentions of product applications inconsistent with FDA-approved indications and/or prescribing (such as those representing off-label drug usage) are so indicated. Opioids911-Safety (Opioids911.org) does not endorse or promote the off-label prescribing of any drugs or other products.
As necessary and appropriate, Opioids911-Safety will convene a special Quality Oversight Committee to resolve questions, concerns, or complaints expressed by site visitors or others. This Committee will consist of the Opioids911-Safety Executive Director, one additional staff member or outside 3rd party, and one independent Medical Advisor. Receipt of such questions, concerns, or complaints will be acknowledged to the sender within 24-hours and a formal response from the Committee, as appropriate, will be provided within one week of original receipt.
How to Contact Opioids911-Safety
If you have any comments, questions, or complaints regarding these Policies, or regarding any Contents or presentations at this website, please contact us at:
Postal Address

Opioids911-Safety - Pain Treatment Topics
202 Shermer Road
Glenview, IL 60025

Phone / Messages

(847) 724-3091

E-mail

Executive Director

Stewart B. Leavitt, MA, PhD
(847) 724-3091
Admin@Opioids911.org